Offerte Amazon di Mr.Apple: gli sconti del giorno
Reading Time:
3
minutes
Amazon è il migliore, attualmente, e-commerce online attraverso il quale, ogni giorno, è possibile acquistare prodotti di marca a prezzi imbattibili. Inoltre, grazie alla garanzia che offre è possibile vivere in tutta tranquillità senza il timore di dover buttare il proprio prodotto nel giro di pochi giorni. Le offerte Amazon di Mr.Apple è la rubrica attraverso la quale vogliamo suggerirvi i migliori acquisti iTech presenti su Amazon.it .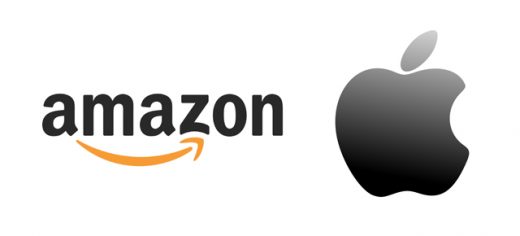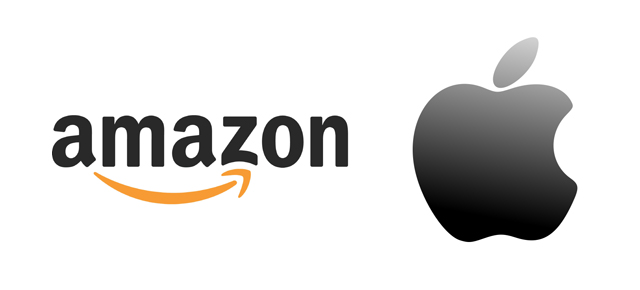 Dopo un lungo ragionamento abbiamo deciso di metterci alla ricerca non solo di Guide e News sul mondo Apple, ma di concentrarci anche sulla ricerca delle offerte migliori di Amazon riguardo ad accessori come ad esempio, pellicole in vetro temprato, custodie protettive, adattatori, prodotti certificati MFI (Made For iPhone) e molto altro, il tutto per "coccolare" i nostri device della Mela Morsicata e permetterci di non vivere con lo stress di poterli danneggiare o non usare al pieno del loro potenziale.
Se dunque siete appassionati come noi di acquisti online, non esitate assolutamente a commentare l'articolo con le vostre segnalazioni cosi potremo aggiornarlo, per renderlo il più completo possibile.
Le offerte Amazon di Mr.Apple del giorno 9/08/18
Eccoci qui, dunque, alla ricerca delle offerte Amazon più allettanti che abbiamo trovato oggi. Tenete pronto il vostro portafoglio, o meglio le vostre carte prepagate e i vostri bancomat, perchè spesso, le offerte che proporremo, saranno davvero "lampo", mentre altre avranno la durata di qualche ora o qualche giorno. Gli sconti potranno variare di percentuale di giorno in giorno e dunque vi invitiamo a tenere sempre sotto controllo questa nostra rubrica.
[amazonjs asin="B01MZ4OEGQ" locale="IT" title="Auricolare Bluetooth, ELEGIANT Mini Wireless Sport Cuffie con Microfono Incorporato, Bluetooth 4.0 Headset in Ear Mani Libere Senza Fili con Supporto Auto Attivo per iOS e Android iPhone 8 7 6s Samsung HUAWEI HTC Smartphone Tablet e Device altro Bluetooth"]
[amazonjs asin="B07BMQ1QC2″ locale="IT" title="Pacco da 3 Pellicole Protettive in Vetro Temperato Screen Protector per iPhone 7 – Nero"]
[amazonjs asin="B01M0IL8BF" locale="IT" title="Mpow Auricolari Wireless IPX7 Bluetooth 4.1 Stereo, Cuffie Stereo con Microfono, per iPhone 7/7 plus/6/6 plus/6s/6s plus 5s 5 Samsung Galaxy S6 Edge S5 S4 S3 LG Sony Xiaomi Huawei P9/8 ed altri Smartphone – Nero"]
[amazonjs asin="B07DNPN627″ locale="IT" title="Tempo USB Charging Station, 5-Port USB Multi Device Charging Dock Desktop Charging Stand with Mushroom LED Night Light for Kindle iPhone Apple Cell phone and Android Devices-White"]
[amazonjs asin="B01CCRDHF8″ locale="IT" title="Syncwire Cavo Lightning su USB Cavo iPhone Certificato Apple MFi Cavo in Nylon per iPhone X/8/8 Plus/7/7 Plus/6/6 Plus/6S/6S Plus/5S/5C/5/SE, iPad Air, iPad mini- 1M Grigio"]
[amazonjs asin="B01N9STGSC" locale="IT" title="Mpow Proiettore, LCD Proiettori Mini Proiettore Portabile Multimedia Home Theater con USB HDMI VGA per Video Game Film Cortile Cinema Supporto 1080P HD per Home Cinema TV Laptop Giochi Video iPhone Smartphone"]
[amazonjs asin="B075WC529D" locale="IT" title="ZEBLUN Qi Caricatore Wireless Samsung S8 Plus – Wireless Charger 2.0 10W Ricarica Wireless Samsung S9 S8 Plus Fast Charge Rapida, Caricabatterie Senza Fili Per Samsung Galaxy S9/S9 Plus/S8/S8 Plus/Note 8/S7 Edge, Apple iPhone 8/8 Plus/X, LG G6 Plus, Huawei Mate RS E Tutti I Dispositivi Qi, Nero"]
[amazonjs asin="B073JHQ12C" locale="IT" title="Koogeek Intelligenti Lampadine,Colorata Smart Light Bulb lampada bluetooth Lampadina,Funziona con Apple HomeKit Nessun hub richiesto Supporto Siri Home App"]
[amazonjs asin="B06VWXPC19″ locale="IT" title="Sony SRS-XB10 Altoparlante Wireless Portatile, Extra Bass, Bluetooth, NFC, Resistente all'Acqua IPX5, Nero"]
[amazonjs asin="B00JGONFCG" locale="IT" title="Philips Hue Iris Lampada da Tavolo, Compatibile con Starter Kit"]
Per oggi, cari lettori è tutto. Sperando di avervi aiutato nella scelta dei migliori prodotti, vi invitiamo a continuare a seguirci anche sui nostri canali social  Facebook, Twitter, e Telegram, per essere sicuri di non perdervi nessun tipo di offerta e, dove come sempre, posteremo i nostri migliori suggerimenti sul mondo Apple e tutto ciò che circonda questo fantastico ecosistema.