FaceID, il più sicuro sistema di sicurezza
Reading Time:
2
minutes
Da quando l'iPhone X è uscito, alcune delle sue caratteristiche hanno indubbiamente fatto parlare di se. Una di queste è il FaceID, il sistema di riconoscimento facciale realizzato da Apple che ha diviso letteralmente il web in due fazioni. Questo perché durante la prima prova in diretta realizzata da Craig Federighi qualcosa è andato storto.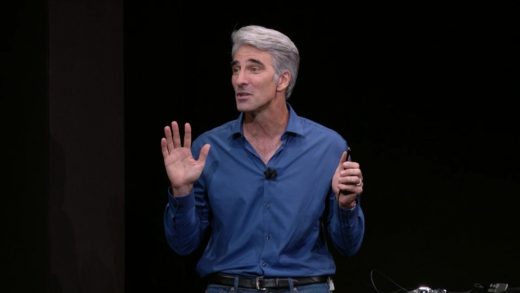 Il capo degli ingegneri del software di casa Apple, Craig Federighi, questi giorni scorsi ha rilasciato un'intervista al The Talk Show di John Gruber. Una grandissima parte dell'intervista è stata occupata dal nuovo riconoscimento facciale di Apple chiamato FaceID. In questa occasione Federighi ha cercato di colmare tutti i dubbi che gli utenti hanno a riguardo della nuova tipologia di sicurezza.
Federighi ha inoltre affermato, come risposta a Gruber, che il lancio del FaceID sarà molto simile a quello del TouchID soprattutto per quanto riguarderà la reazione delle persone che senza dubbio affermeranno che non si capacitano di come abbiano vissuto senza sino a quel giorno. Ha inoltre affermato che non appena si prenderà il nuovo iPhone tra le mani tutti i dubbi saranno risolti in ben che non si dica.
Onestamente, tutti noi stiamo facendo il conto alla rovescia sino a quando i clienti potranno mettere finalmente le mani sul nuovo iPhone X. Penso proprio che come successe per il TouchID le persone inizialmente affermeranno che avrebbero potuto fare a meno di questa tecnologia.

Ora tutti sono estremamente preoccupati perché non possono immaginare la loro vita senza TouchID e sono sicuro che finirà nel medesimo modo anche questa volta.
Federighi ha inoltre parlato del futuro della tecnologia biometrica affermando che il FaceID è indubbiamente un passo avanti ma che esistono altre funzioni che usate in combinazione potrebbero migliorare tramite il riconoscimento biometrico.
Gran parte dell'intervista svoltasi durante la trasmissione The Talk Show ha rimarcato domande su punti importanti come i dettagli del FaceID in relazione agli occhiali da sole, la sicurezza e la disabilitazione rapida dello stesso. Federighi ha inoltre offerto qualche dettaglio in più anche sulla gaffe fatta durante la demo dove il FaceID non ha funzionato la prima volta che è stato utilizzato.
Per chi fosse interessato ad ascoltare l'intera intervista in lingua madre, l'intervista è reperibile a questo link. Indubbiamente sarà interessante ascoltare Federighi rilasciare informazioni più dettagliate sul prossimo sistema di riconoscimento dell'iPhone X e delle sue misure di sicurezza.
[Via]
[amazon_link asins='B00C40OG22,B0743CRSYD,B0743577RN' template='ProductCarousel' store='mrapple0a-21′ marketplace='IT' link_id='2dcb8157-b03b-11e7-ab24-21f1a08b06dc']