Le pubblicità di Apple Watch per un potenziale regalo di Natale
Reading Time:
2
minutes
E' il periodo più magico dell'anno ed Apple dedica quattro nuovissime pubblicità  all'accessorio più desiderato e connesso del momento. Stiamo parlando del nuovo Apple Watch SERIE 3. L'alleato ideale per salute e fitness. Il mondo cambia con questa nuova serie di Apple. Restare sempre connessi , con o senza Iphone.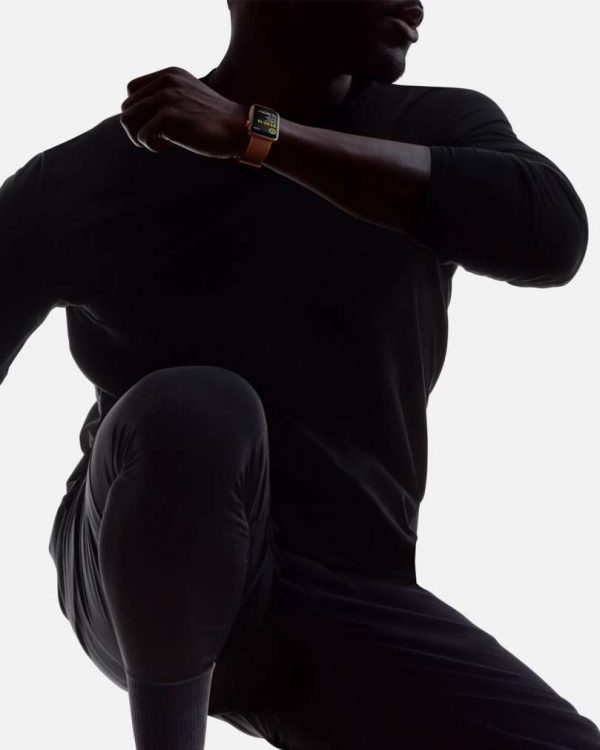 Ora se gli utenti escono per una corsa, vanno a fare una nuotata in piscina oppure cercano di fare movimento durante la giornata , Apple Watch permette di restare sempre connessi. La Serie 3 integra una sim per il supporto delle reti LTE e UMTS, permettendo di effettuare e ricevere telefonate , ascoltare musica in streaming e tanto altro senza la necessità di portare con sé il proprio Iphone.
Vi ricordiamo le principali caratteristiche:
resistente all'acqua fino a 50 metri;

altimetro barometrico che misura l'altitudine relativa;

due modelli: uno con GPS e connessione e uno solo GPS , entrambi dotati di un processore DUAL CORE del 70% più veloce e con un nuovo chip.
DISPONIBILI DAL 22 SETTEMBRE 2017 nei negozi e nelle mani degli utenti che non si sono fatti sfuggire l'opportunità di averlo già ma con la rinuncia della versione  con connettività cellulare infatti  si spera tra un breve accordo tra Apple e i nostri operatori per portare in Italia il modello con sim integrata.
Ed ora vi lasciamo ai 4 spot di 14 secondi della serie Apple intitolata" THE GIFT OF GO"
Buona Visione!
SOCCER with Apple Watch
Il video  sulla colonna sonora "  Pa La Calle – Mexican Institute Of Sound" mette in risalto la messaggistica!
SNOWBOARD with Apple Watch
Amate la neve? Sulle piste si telefona! Colonna sonora " Blast off- Nicky Blitz"
https://www.youtube.com/watch?v=B-KrYa-lKA4
SWIM with Apple Watch
Siete amanti dell'acqua? Impermeabilità e tracciamento dell'attività per voi che amate la piscina. Colonna sonora "Water Me – Lizzo"
https://www.youtube.com/watch?v=h0rHFA8MeAE
WORKOUT with Apple Watch
Amate la musica?Una nuova funzione del 2017 ,Apple Music sul dispositivo indossabile! Colonna Sonora " Bom Bom – Tkay Maidza & Danny L Harle"
https://www.youtube.com/watch?v=ArNKCc8Ug6Q
Ora avete tutta la libertà di uscire con solo il vostro orologio al vostro polso!
Non sono bellissime queste pubblicità? Fateci sapere qual'è la vostra preferita se volete!
[Via]