Pokemon Masters per iOS arriverà questa estate
Reading Time:
2
minutes
The Pokemon Company non fa altro che sorprenderci con una moltitudine di giochi che lentamente sta rilasciando negli store sia per Android che per iOS. Recentemente vi parlammo dell'arrivo di Pokemon battler rumble rush che attualmente è presente solo in alcuni store, ma non quello italiano. Adesso sembrerebbe che un nuovo gioco, per l'appunto Pokemon Masters per iOS, arriverà questa estate.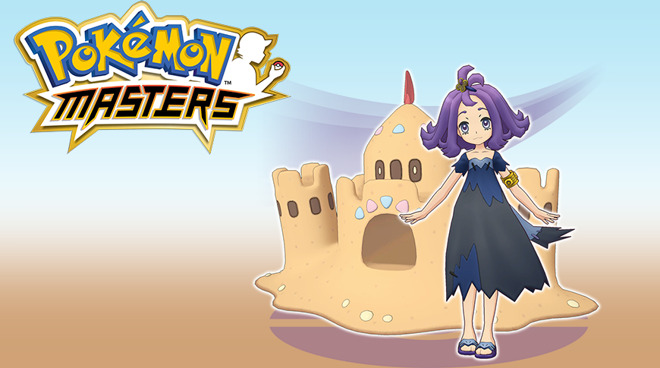 Grazie alla collaborazione di The Pokemon Company e DeNA Co. è stato annunciato un nuovo gioco, Pokemon Masters, che consentirà ai giocatori di formare squadre e impegnarsi in battaglie in tempo reale.
Pokemon Masters sarà ambientato sull'isola di Pasio, una nuova ambientazione per la serie Pokemon. Il gioco sarà caratterizzato dalla presenza di allenatori presi dalle serie precedenti, consentendo ai giocatori di allearsi con loro per battaglie 3 vs 3, in tempo reale.
I giocatori esploreranno Pasio e incontreranno vari Trainers seguendo la storia e potranno formare una squadra di tre persone. I giocatori combatteranno gli avversari IA, al contrario di altri giocatori del mondo reale.
Sarà necessario, durante la battaglia, che i giocatori distribuiscano attentamente le loro mosse cosi da stremare subito l'avversario. Ogni mossa eseguita non potrà essere eseguita subito dopo ma ci vorrà un breve lasso di tempo per poterla eseguire nuovamente. Gli allenatori, dunque, dovranno trovare i momenti migliori per usare una raffica di mosse letali per sconfiggere l'avversario che, nel frattempo, potrebbe seguire la medesima strategia.
Il franchise Pokemon è ampiamente conosciuto per il suo gameplay basato sulla trama, a turni, ma Pokemon Go e Pokemon Masters hanno aggiunto stili di gioco alternativi. Non sappiamo con certezza cosa ci rivelerà il futuro, soprattutto con l'uscita di Pokemon Spada e Pokemon Scudo, ma sicuramente riusciranno a sorprenderci e ad integrare una comunicazione tra nintendo switch e iOS proprio come accade tra Pokemon Go e Pokemon Let's Go Pikachu/Evee. Pokemon Masters per iOS uscirà a un certo punto questa estate.
[Via]