Come usare Sign In with Apple su iPhone, iPad e Mac
Reading Time:
3
minutes
L'accesso con Apple è un modo semplice per registrarsi e accedere ad account di terze parti con il solo ID Apple. Il servizio offre alcuni grandi vantaggi in termini di sicurezza e privacy ed è disponibile con iOS 13, iPadOS 13 e macOS Catalina. Continuate a leggere per sapere come usare Sign In with Apple su iPhone, iPad e Mac.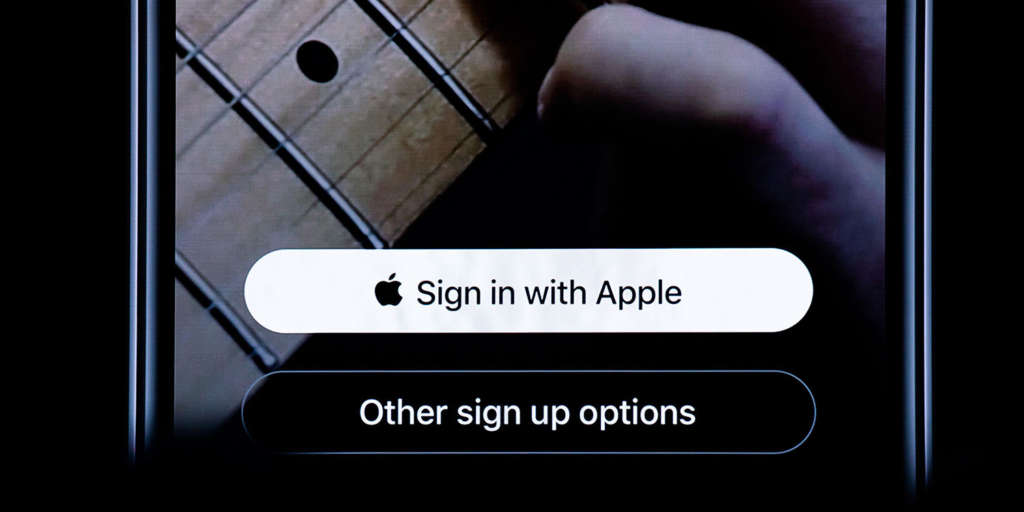 Non è disponibile con tutte le terze parti, ma Apple vuole che qualsiasi servizio o software che funzioni con una singola opzione di accesso (come Google o Facebook, ecc.) includa anche l'accesso con Apple.
Ci sono alcuni grandi vantaggi in termini di sicurezza e privacy nell'utilizzo del nuovo servizio di Sign-In di Apple. In primo luogo, c'è una grande differenza rispetto all'utilizzo di Google, Facebook, Twitter, o altre opzioni ancora, Apple permette di scegliere di nascondere la propria e-mail a terzi. Utilizza un'email generata in modo casuale per ogni account, e permette comunque a terzi di contattarti, ma ti lascia il controllo totale senza dover condividere la tua email effettiva.
L'altro grande vantaggio in termini di sicurezza è che non avrete bisogno di un account separato per ogni servizio a cui vi dovrete iscrivervi e non dovrete quindi dedicare del tempo alla creazione, alla generazione o al tracciamento delle password per ognuno di essi. L'accesso con Apple funziona solo quando 2FA è acceso per il tuo ID Apple, altro importante elemento di sicurezza. Una volta configurato, l'accesso con Apple funziona senza problemi su iPhone, iPad e Mac.
Come usare Sign In con Apple su iPhone, iPad e Mac
Tenete presente che per iniziare a usare Sign In di Apple, dovrete creare un nuovo account per ogni servizio o software di terze parti. Ci vorrà un po' di lavoro per cambiare tutto, ma a lungo termine darà i suoi frutti. Un consiglio è quello di passare ad un solo account ogni giorno e fare il processo lentamente nel tempo, per evitare di procrastinare.
Andate su un'applicazione o in un sito web (se siete già registrati con un account, uscite)
Cercate l'opzione Accedi con l'opzione Apple, toccatela se disponibile
Scegliete Continua
Decidete se volete condividere la email o nasconderla, toccate Continua
Il nuovo account verrà creato (e in futuro accederete di nuovo quando necessario) con Face ID o Touch ID
Questo è tutto, ecco come appare il processo sull'iPhone: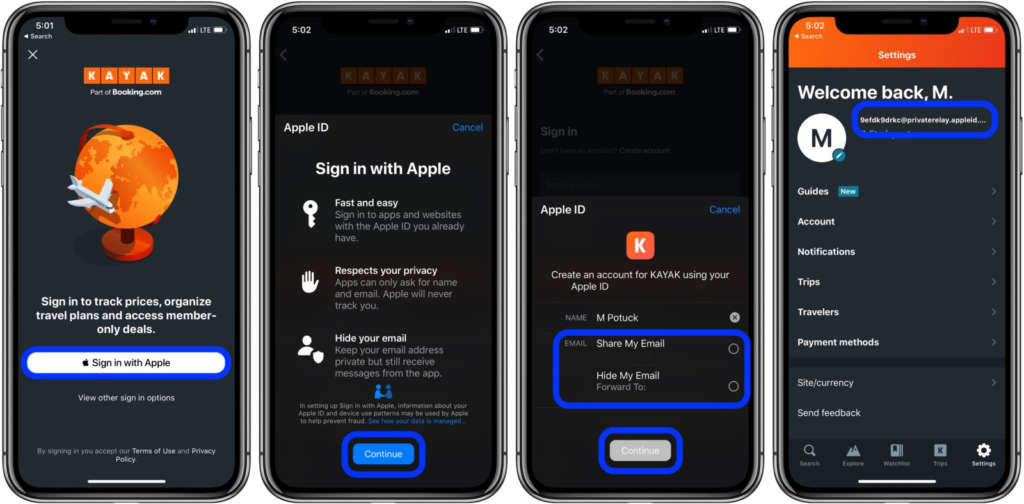 Ecco come appare l'accesso con Apple su Mac quando avrete già creato un account: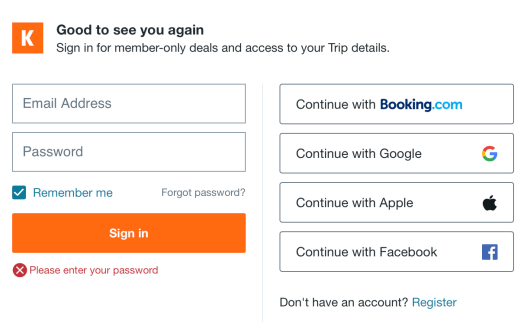 Ripetete questi passaggi per qualsiasi account che vorreste utilizzare con Sign In di Apple.
Fateci sapere come vi trovate e ricordate, se avete curiosità o suggerimenti, su ome usare Sign In with Apple su iPhone, iPad e Mac, lasciateci un commento qui sotto.
[Via]